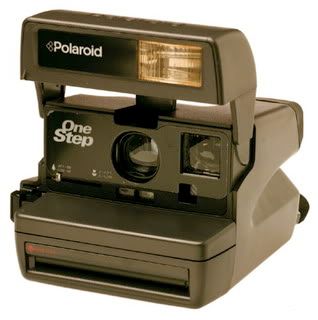 I saw it and instantly wanted it.
Polaroid One Step 600 Instant Camera.
I entered a random giveaway
here
on Wild and Precious.
Monday I will find out if I was lucky.
If not, amazon.com here I come, polaroid you're only twenty bucks.
On another side note, I don't know why but I really want a sewing machine.
I'm all of a sudden in a very crafty mood. I want to go and look through fabric and make blankets.
Please don't ask why, I just do.
First I just need to finish my "summer project."
You'll see what it is when I finally finish it, and make a post about it.